Here are a few authors of British Detective Mysteries that I can highly recommend to you. They cover a wide range of styles but have one thing in common – they all write magnificent novels.
CLICK ON THE NAMES TO BE TAKEN TO THEIR OWN PAGE.
Ian Rankin
 – Inspector John Rebus.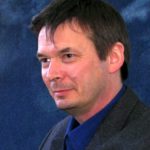 Also the recently added Inspector Malcolm Fox – both bringing Edinburgh to life (and death). Probably my favourite author. Still coming up with the finest of books.
Charles Todd
 – Inspector Ian Rutledge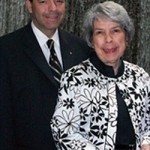 I must admit that setting stories in the immediate post World War One era didn't really appeal to me before reading/listening to the first book, but I have since read all of them and eagerly await the next publication. The author manages to capture the period so well that you can envisage every detail. Absolutely magnificent!
Elizabeth George
 – Inspector Thomas Lynley along with DS Barb Havers –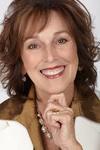 Wonderfully crafted stories, detailed to perfection, with very human elements and intricate plots. Always well researched and her use of the English language helps the stories flow beautifully.
Agatha Christie
 – Hercule Poirot, Miss Marple, Tommy and Tuppence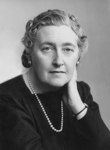 The greatest crime novelist of them all and such a large volume of books. An incredible 82 novels. Probably introduced more people to the genre than anyone else. Still a great read today.
Colin Dexter
 – Detective Chief Inspector Morse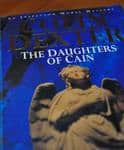 Dignified, classy, beer loving, classic Jaguar driving Oxford detective, along with his long-suffering sidekick Sergeant Lewis. You will feel as though you are transplanted into that beautiful university city which plays a central role, but the plots, along with the lead characters are the stars.
Reginald Hill – Detective Supt. Andy Dalziel and Detective Inspector Peter Pascoe 

Set in Yorkshire, almost the perfect odd couple. Dalziel is wonderfully politically incorrect and rude, while Pascoe is university educated and the total opposite of his boss after whom he is constantly cleaning up. Very imaginative and compelling storylines.
Peter Lovesey
 – Inspector Peter Diamond –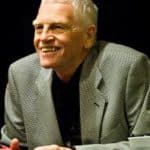 Pulls you straight into the story. A very human, if somewhat gruff detective, but the author keeps you hooked. It's probably best to read these in chronological order but not essential.
Ruth Rendell
 – Chief Inspector Wexford and Inspector Mike Burden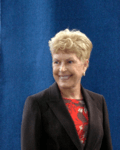 Beautifully told, you feel that you know Reg Wexford intimately and despite their philosophical differences, the chemistry between the two lead characters is perfect . Again, you get pulled into the story immediately and you feel at one with Wexford as he methodically solves the mysteries.
P D James
 – Commander Adam Dalgliesh –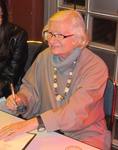 Drafted in to handle special and sensitive cases, the author shows unparalleled attention to detail to the point that you can easily picture the scene in your mind as the story is unfolding. Elegant without being pretentious, these mysteries, while relatively long, will captivate you.
Deborah Crombie
– Superintendent Duncan Kincaid and  Sergeant Gemma James of Scotland Yard.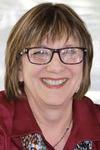 Great storylines and carefully plotted, these wonderful police procedurals bring us two characters that you will connect with very quickly. Another of several American authors but they all tell their stories in the classic British style. The location research is impeccable and she often features snippets of the history of that locale. Another bonus – there are already 18 books in this series. 
Peter Robinson
 – Inspector Alan Banks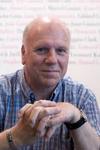 A London detective who (willingly) transferred to Yorkshire, becomes part of the local fabric. Another author who transports you to another place, sets out his plots superbly and brings you straight into the storyline. Truly enjoyable and captivating reading.
R.D. Wingfield
– Detective Inspector "Jack" Frost

Set in the fictional town of Denton. Frost is an old fashioned detective with a low opinion of his superiors resulting in frequent confrontations with the "top brass". He has a very sensitive side but is ruthless when on the trail of the suspects. Very well planned and believable plots. Right up there with the best.
Stuart MacBride
 – DS Logan McRae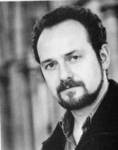 A gritty but darkly humorous series of detective books set in Aberdeen, a city that the reader will almost come to know even if they never went there. As with all the best writers, his attention to detail and procedures is outstanding.
Peter James
 – Detective Inspector Roy Grace
Set in Sussex in the south of England, often has two seemingly separate and unrelated stories that gradually come together as the book progresses. Again, an excellent knowledge of police procedures, these books are wonderfully crafted.
Anne Perry – Detective William Monk – also Thomas Pitt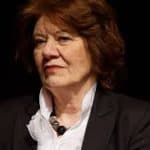 Set in London in the Victorian era. Perry is a very talented and prolific author in the classic British style. Again, this era didn't really appeal to me but once I started reading or listening to these books, I became hooked. 24 books also, gives you a wonderful series to get stuck into.  Probably best to tackle these books in order as far as possible.
Also by Anne Perry – Thomas Pitt – also set in Victorian era London. Often accompanied by his wife Charlotte, another series of books very well constructed, extremely well written. As an added bonus, another 32 novels to date.
Martha Grimes – Richard Jury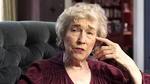 Slightly lighter series of murder mysteries, often set in fictional British small towns. Usually accompanied by his friend, Melrose Plant, an aristocrat who had rejected his titles, this Scotland Yard detective always seems to get off to a slow start in solving his cases. Being a bit of a maverick, he is often under pressure from his superiors at the Yard. As there are several recurring characters in these books, I recommend that you read them in order, but it is not essential.
John Harvey – Charlie Resnick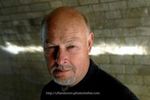 A very down to earth, realistic, police procedural series, set in Nottingham, in the east midlands of England. I've only discovered this author recently but already rank him among my favourites.
Sir Arthur Conan Doyle – Sherlock Holmes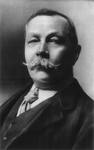 Many believe this author to be the founder of detective fiction. Probably the best known detective character in history and still going strong today thanks to TV.
Susan Hill
 – Chief Superintendent Simon Serrailler –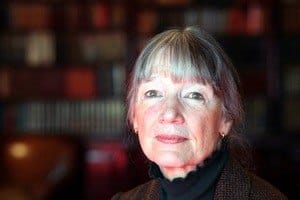 Dark but beautifully written books set in a fictional English town. You experience every human emotion and can easily relate to the characters. A note of caution – It is best to read or listen to this series of books in the order they were written.
Elly Griffith – Ruth Galloway – Stephens & Mephisto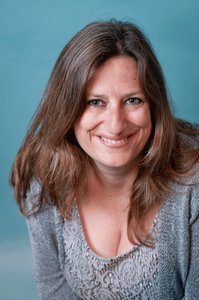 Gifted writer who can not only tell a great story but adds the attention to detail that helps set her apart. Her knowledge of the locations she uses comes through as they become integral parts of the stories. I have only recently become familiar with her two series of books but now eagerly await the next release.
This is by no means a comprehensive list and I will add additional authors shortly. I just wanted to start off with a few of my personal favourites.