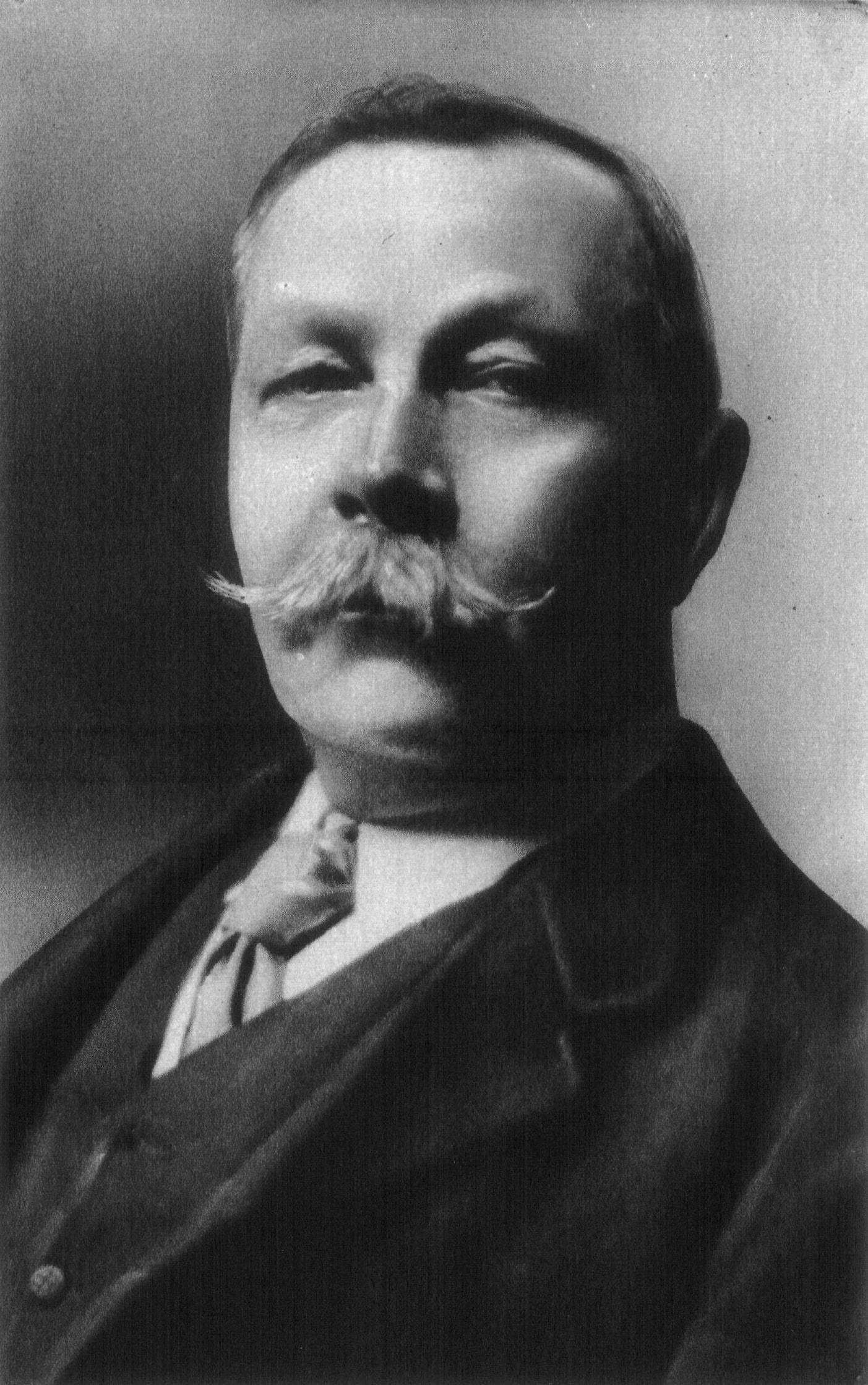 Of all the British mystery thrillers and crime fiction writers, it is hard to imagine anyone more accomplished and famous than Sir Arthur Conan Doyle. Known around the world for his Sherlock Holmes series, this Scottish author towers and triumphs over most when it comes to detective mysteries.
As a master storyteller, he wrote more than 60 Sherlock Holmes mystery novels and short stories, which redefined – and perhaps reinvented the crime-fiction, detective-mystery genre. Mr. Doyle's work has captivated readers around the world, dazzled critics, and shook up the very foundation of crime writing.
He has been a recipient of countless awards and accolades, lived an illustrious life, and been a source of inspiration for numerous budding authors around the world. Today, we're going to discuss the life and works of this celebrated author and the character that launched him to greatness.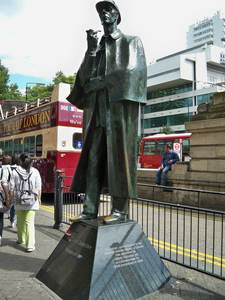 About Sir Arthur Conan Doyle And His Early Life
The world-class writer was born on 22 May 1859, as Arthur Ignatius Conan Doyle, in Edinburgh, Scotland. Born into an affluent family, he was introduced to the beauty of literature early on in life. Charles Altamont Doyle, his father, was a chronic drinker but Marie Foley, his mother, was well read and always supported young Arthur in practicing his interests.
While the father was a moderately succesful artist, his heavy drinking ensured that he had little to no accomplishments to speak of, while Doyle's mother always enchanted her son with outlandish tales that sparked his imagination. The family couldn't stay together due to the father's drinking problem, and the young author was shipped off to England for education at the age of nine.
He started attending a Jesuit Preparatory School at Hodder Place, Stonyhurst, Lancashire from 1868 to 1870. He then went on to Stonyhurst College for further education for the next five years. He was the type of boy that didn't respond well to heavy handed discipline and would often show defiance in the face of it. Back then, corporal punishment was a norm, and Doyle often found the life as a student there to be brutal.
Stonyhurst did however prove to be an inspiration for several of the characters in the Sherlock Holmes books, including the name, although not the personality, of his famous detective, and his nemesis, Moriarty (please see the acknowledgement at the bottom of this article, along with a link).
However, he found solace in works of literature and eventually developed his own flair for storytelling. He even created a small fan base among younger students. One of his earliest works of fiction goes by the name of 'The Haunted Grange of Goresthorpe,' which he wrote after being enrolled at the University of Edinburgh medical school.
He qualified as a doctor and travelled a great deal while learning more about the field of medicine, including a period as a ship's surgeon. He also attempted to set up practices in various parts of the UK but was not succesful in attracting a sufficient number of patients; he used this "slow time" in his life to return to writing fiction.
His first published piece was 'The Mystery of Sasassa Valley,' which was published, anonymously, in Chambers Edinburgh Journal on September 6, 1879. His first Sherlock Holmes publication happened eight years later as 'A Study in Scarlet' found its way inside of the Beeton's Christmas Annual. This is the first time the world read about Sherlock Holmes and his trusty sidekick, Dr. John Watson.
About The Sherlock Holmes Novels 
The character of Sherlock Holmes and Dr. Watson are so popular that even people who do not read books know about them. Sherlock Holmes is a fictional private detective, also known as consulting detective in the novels. His capabilities are proficiency with forensic science, keen observation, and outstanding logical reasoning.
Check out the Sherlock Holmes books at Amazon here…..
Sherlock Holmes uses his skills while investigating the cases for clients that even include the infamous Scotland Yard. Most of the stories are narrated by his roommate and "partner in crime," Dr. Watson, who almost always accompanies the detective during his investigations. They live together at 221B Baker Street, a famous address among Sherlock Holmes fans.
It is said that Holmes career span as a detective spans for 23 years, with physician John Watson acting has as his assistant for close to 17. They were roommates till 1887, after which Watson got married and became roommates again after his wife's untimely death. The owner of the residence is Mrs. Hudson.
Without going much into detective Holmes past life, let us discuss his character traits. Dr. Watson describes his friend as a "Bohemian" in both habit and lifestyle. He also says that Holmes is an eccentric who does not have any regard for modern standards of hygiene or tidiness.
The detective is usually cold and dispassionate in life, but during investigations, he hardly ever fails to get excited. He is a man that sees crime solving as an exact science and follows a stringent method in carrying out the duties. However, Watson often disapproves of his willingness to bend the rules in order to solve a mystery.
Awards And Accolades
Sir Arthur Conan Doyle became a favorite among crime mystery lovers in a very short time, garnering acclaim from fans and critics alike. He won many awards – in fact, he won so many awards for his contribution towards literature that it's impossible to note them all here. However, the most notable ones are the following:
Knight of the order of the Crown Italy – 1895
Queen's South Africa medal – 1901
Knight bachelor – 1902
Order of the Medjidie (second class) – 1907
It is estimated that over 60 million copies of 'The Adventures of Sherlock Holmes' have sold from 1887 to mid-2014, and have been translated into more than 60 languages. And those are the stats for just 1/9 books out there. Even Guinness World Records lists Holmes as the most portrayed character in history!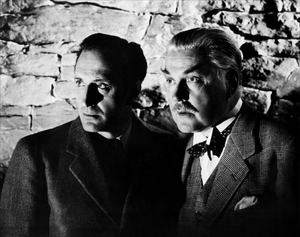 There have been numerous plays, movies, and TV adaptations throughout the years. The most recent being 'Sherlock' airing on BBC, and starring Benedict Cumberbatch and Martin Freeman playing the role of Sherlock and Dr. Watson respectively which is set in modern times. I'm not a fan but many millions obviously are.
Personal Life And Legacy
Sir Arthur Conan Doyle married Louisa Hawkins in 1885, but their union was short-lived as she died of tuberculosis in the year 1906, leaving behind two children. He then got married to Jean Elizabeth Leckie in 1907 and fathered three more children. It is said that Mr. Doyle fell in love with her while his first wife was alive.
The author got deeply involved in the study of the occult later in life and pursued it with the same zeal as he did with writing. He supported Christian spiritualism and was a member of The Ghost Club Organization, a club of sorts that believed in the existence of the supernatural. Mr. Doyle suffered from angina pectoris and eventually succumbed to a heart attack at the age of 71.
A gargantuan figure in the world of literature had passed, leaving all his fans mourning. A statue in his honor was built in Crowborough, where he lived for close to 23 years.