Anne Perry – Detectives Thomas Pitt and William Monk
Anne Perry is an internationally acclaimed English novelist who is widely recognized for her bestselling Thomas Pitt and William Monk detective novels. Born in London, Perry's life itself makes for a story that wouldn't seem out of place in a crime fiction novel. With a massive list of titles to her credit, Perry is hailed to be one of the finest writers of the historical crime fiction genre of this generation. Perry's novels have sold over 26 Million copies worldwide, with her Victorian Age novels featuring Thomas Pitt and William Monk being bestsellers. Her sheer volume of work is incredible enough on it's own and when combined with the quality of her work, she stands out from the crowd. Today, we will take a small tour of Perry's rather intriguing life.
About Anne Perry and her early life
The early life of Anne Perry had been one that had seen several unpleasant events, some of which are rather dark in nature. She was born in Blackheath, London on 28th October 1938 and was the daughter of a well-known physicist, Dr. Henry Rainsford Hulme. Early in her life, Perry was diagnosed with tuberculosis and was sent to the Caribbean, and later to South Africa, in hopes that a warmer climate would prove to be a cure for her ailment. In 1948, Perry, along with her family, moved to a private island off the coast of New Zealand where Perry enjoyed a life of luxury and independence.
By the time she turned ten, Perry had missed nearly three years of school. But thanks to her mother who taught her to read and write at an early age, Perry had been able to catch up and swiftly grew fond of literature. Unfortunately for Perry, bad times seemed to catch up with her yet again as she fell ill once again at the tender age of thirteen. This left her parents with no choice but to take her out of school and as a result, Perry never received any further formal education.
A Violent Tragedy
The darkest phase of her life came at the age of fifteen when she, along with her best friend Pauline Parker, murdered Parker's mother, Honorah Reiper. The duo committed the crime on 22nd June 1954 in a park in Christchurch where they battered to death Honorah Reiper with a brick wrapped in stockings. The supposed reason behind the ghastly act was the fact that Anne's parents were in the process of separation and she was to be taken to South Africa to live with some relatives. The two teenage best friends who were deeply engaged with each other did not want to be separated and hoped the murder would somehow stop their separation.
There was, and continued to be for many years, a lot of speculation raised on her relationship with Pauline Parker, the daughter of her victim. In those times, it was considered a controversial subject.
Perry was convicted of the crime and faced five years in prison after which she changed her original name (Juliet Marion Hulme) to her current one and moved back to England. The Parker-Hulme murder case formed the basis of a Hollywood film, "Heavenly Creatures," starring Kate Winslet and Melanie Lynskey. Surprisingly, it was only a few months after the film's release that the word got out on Anne Perry's past, most of which was hidden till then.
Her career as a writer didn't actually begin until 1979 with the publication of her first novel "The Cater Street Hangman," which introduced us to Detective Thomas Pitt. Following this book's release she was on a rapid upward spiral.
About Detective Thomas Pitt
Anne Perry is most widely celebrated for two of her bestselling Victorian England historical crime thrillers, the Thomas Pitt Series and the William Monk Series. Both of the two novel series feature one male and one female protagonist.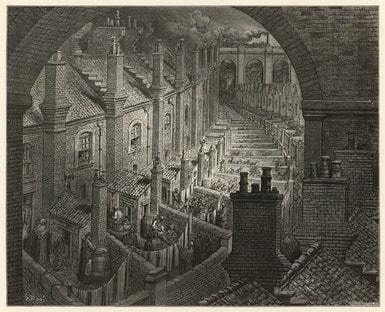 The Thomas Pitt series is undoubtedly one of her finest works and deals with the detective Thomas Pitt aided by his wife, Charlotte, who is also well connected in society through family. Often with her relative's help, they investigate mysterious crimes in the streets of Victorian London.
Set in the timeline between 1880s-1890s, Perry skillfully brings the setting to life through some fantastic use of imagery and wordplay and swiftly gets the readers engrossed in the well-crafted mysteries of Victorian England. The Thomas Pitt series features a total of thirty-two novels with Murder on the Serpentine being the latest installment to the series
About William Monk
The William Monk mystery series is set on a slightly earlier timeline compared to the Thomas Pitt novels, with its events occurring between the years 1850 to 1860. This series features the amnesiac William Monk matched with Hester Latterly, a Crimean war nurse as they put pieces together in uncovering some of the darkest mysteries of Victorian England. Monk's partner, Hester Latterly plays a crucial role throughout the entire series, often proving to be a better detective than the protagonist.
Here, Anne Perry discusses her William Monk character
Both of these bestselling crime-fiction novel series feature captivating storylines combined with incredibly detailed character-centric themes. The Thomas Pitt and William Monk detective novels are one of the finest specimens of historical crime novels that are a definite must-read for readers who enjoy the crime-thriller genre!
Accolades and Accomplishments
Anne Perry has not been the recipient of many major accolades and awards which in my mind, and in those of far more intelligent people than I, is probably owing to a rather dark past in spite of her incredible talent as a writer. However, Perry did receive the prestigious Edgar Award in 2000 for her short story titled "Heroes." She has also been the guest of honor at BoucherCON and Killer Nashville.
Current Life
Much of Anne Perry's adult life was spent in keeping away from her controversial and tragic past. Now, at the age of 79, Perry lives a secluded lifestyle in Scotland. She lives with three dogs and two cats in a restored stone barn in a tiny coastal village o\n Scotland's north east coast. She is also rumored to be an avid listener of opera and loves to knit in her free time.
Her biography, The Search for Anne Perry, was released in 2012 and hoped to answer the questions of a vast number of curious minds that want to delve deep into the past of this mysterious writer.