He is a world-renowned crime fiction writer; The Times Magazine featured one of his novels in the Top 100 Most Notable Crime Novels of the Last Century. He is also a fine British gentleman who spent a number of years in the pulp fiction world (no, we do not mean Quentin Tarantino's masterpiece). We are talking about none other than the great John Harvey himself.
In this article, we will talk about not only his award-winning Charlie Resnick novels but also his colorful life. We will also find out what John Harvey has in store for us in the foreseeable future. So, read along to know more about this wonderful British crime fiction writer.
About John Harvey's Early Life
John Harvey was born in London on the 21st of December 1938. He pursued his college education from St. Aloysius' College in North London, which was a grammar school back in those days.He then went on to study at Goldsmiths College, University of London. Following which, he studied at Hatfield Polytechnic, now known as the University of Hertfordshire.
After Hatfield Polytechnic, Harvey went on to take a Masters Degree in American studies at the University of Nottingham. He even taught Film and Literature at the institute, albeit briefly.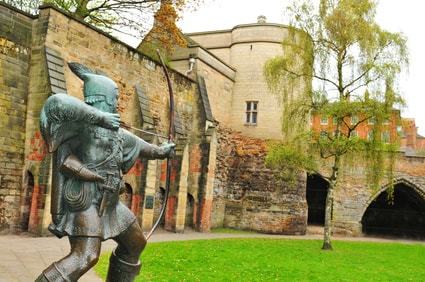 After pursuing his Masters from the University of Nottingham, he spent 12 years teaching English and Drama in secondary schools. He began his teaching career in Heanor, which was a small mining town in the Amber Valley district of Derbyshire in the East Midlands of England.He then went on to teach in Andover, Hampshire. Following that, he taught in Stevenage, Hertfordshire.
It was not until 1975 that Harvey started his career as a professional writer. Although a lot of people might find it baffling, he has published more than 100 books since the dawn of this career, most of which were published under many different names.
In these early years as a writer, his aforementioned "pulp fiction" era, Harvey wrote so many paperback fiction novels, both for teenagers and adults, that at it's peak, he was publishing at the rate of a book every month. It should be mentioned that apart from giving him an income, many of those novels received considerable acclaim and he used this experience to perfect his craft. Finally, in 1989, at the age of 50, he released his first Charlie Resnick novel – Lonely Hearts.
Harvey was also the editor of Slow Dancer magazine. He ran the Slow Dancer Press from 1977 until 1999 and was responsible for publishing poetry and short fiction, which included works by other writers such as Lucille Clifton, Lee Harwood, Kirsty Gunn and more. However, the mediocre reception of short fiction meant that the Slow Dancer Press had to shift to publishing books by crime writers, namely, Julie Smith, Neville Smith, Bill Moody and even Brian Thompson.
Harvey also published his poetry in many small magazines. The most notable pieces were, 'Ghosts of a Chance', released in 1992 and Bluer Than This, which came out in 1998.
As if that wasn't enough, he also did a considerable amount of writing and adapting material for television.
About Charlie Resnick Novels
It was the Charlie Resnick Novels that made John Harvey a legend in the world of crime fiction. And it all started in 1989, with the aforementioned, "Lonely Hearts".
A total of 13 titles were released, and the final one in the series, which is aptly named, 'Darkness, Darkness,' came out in 2014.The 11th title in the series, however, was not a novel; it was a collection of 12 short stories which featured Charlie Resnick.
This series is centered around Detective Inspector Charlie Resnick. Resnick who was of Polish descent, was based in the city of Nottingham. A couple of his defining traits were the love for sandwiches and jazz music.
The series has a very gritty, realistic view of life and references many aspects, particularly the social problems of contemporary Britain. In this interview, courtesy of The Guardian newspaper, he comments on how this has found it's way into, and is a major feature of his writing.
Here John Harvey discusses his writing at the time of "Darkness Darkness" being released:
In 1998, Harvey came out with "Last Rites", which most people thought was the final title in the series. However, after a long break of ten years, "Cold in Hand" was released in 2008. And that was followed by "Darkness, Darkness" in 2014. It is interesting to note that the final novel was not the last of Charlie Resnick. In fact, he was featured more recently in the newer crime fiction series – Frank Elder.
The fame and popularity of Charlie Resnick was not just limited to the novels. In fact, on 31 March 1992, BBC came out with the Inspector Resnick TV show. There were two seasons produced and the first one was an adaption of the novel Lonely Hearts. The second season came out in 1993 and was based on the novel – Rough Treatment. Harvey himself wrote the screenplay for both seasons.
The character of Detective Inspector Resnick was played by famed two-time academy award nominee, Tom Wilkinson. You must be familiar with his roles in 'Michael Clayton', 'In the Bedroom' and 'Batman Begins'.
Although only the first two novels were adapted for television, many of his novels were played on the radio.
Awards and Honors
John Harvey won quite a few awards in his lifetime. And it all began with the first novel in the Charlie Resnick series. In 1989, The Times named 'Lonely Hearts' as one of the 100 Best Crime Novels of the Last Century.
In 1992, Harvey won the Bronze medal at New York Festivals for his work on the 'Resnick: Lonely Hearts' TV show.
More recently in 2004, the first novel of his new series – Frank Elder, won him the British Crime Writers' Association Silver Dagger as well as the US Barry Award. Later in 2007, he was awarded with the prestigious CWA Cartier Diamond Dagger for his lifetime's achievement in the field of crime writing.
Following his success as an author, he was awarded honorary degrees by his former institutions. In 2009, Harvey received an Honorary Degree, Doctor of Letters from the University of Nottingham. Then in 2013, received an Honorary Degree, Doctor of Letters from the University of Hertfordshire which was formerly known as Hatfield Polytechnic. Interestingly, Harvey has yet another educational certificate.  He took a history of Art certificate course from Birkbeck College, University of London, which he completed with distinction in 2012.
Current Life
John Harvey is now settled in London with his partner and teenage daughter. He is currently working on the fourth and final novel in the Frank Elder series – Body and Soul, which is due on 19 April 2018.