When it comes to crime fiction detectives, no one is quirkier than Detective Inspector Jack Frost. It is safe to say that Frost is not like most other detectives you encountered before.
He was created by the renowned English crime fiction writer and radio dramatist, Rodney David ("RD") Wingfield.
However, before the show came to fruition, Wingfield had been a staunch dramatist at BBC Radio, his hallmark being scripts with clever twists and unexpected plot developments. In this article, we will shed some light on the rather eccentric character of Detective Inspector Jack Frost and the man who created him, RD Wingfield.
About R.D. Wingfield's Early Life
Rodney David Wingfield was born on June 6, 1928, in Hackney, east London. He conducted his studies at the Coopers' Company School, which was relocated from Bow to Frome, Somerset, during the time of the Second World War. After finishing his education at Coopers' Company School, due to his poor eyesight, he was unable to carry out his services for the Armed Forces and was subsequently discharged from his National Service. In 1952, Wingfield got married to his wife  Phyllis Patten and they remained together until her death in 2004. The couple also had a son named Phillip.
Early Career
After the end of the Second World War, the future author took up various junior office posts in the East End of London before ending up at the Petrofina Oil Company at Epsom as a clerk in the sales department. It was then that the author began utilizing his spare time by writing radio plays. One such radio play, "Compensating Error", was accepted by the BBC in 1968. The positive reception of "Compensating Error" paved the way for two more radio plays.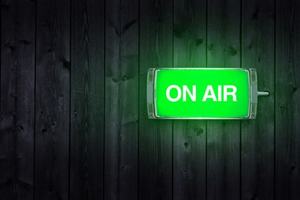 This prompted Wingfield to move on from his job and concentrate on his writing career. It was here that Detective Inspector Jack Frost made his first appearance.
Frost came into the scene in 1977 in the author s Radio 4 play "Three Days of Frost". This play was conducted by Wingfield's friend, the veteran actor Leslie Sands who also featured as Sergeant Fowler in Wingfield's radio thriller "Outbreak of Fear". It is also worth remembering that in those days, the radio audience for his plays ran into the millions.
Five years prior to that, in 1972, one of the editors at Macmillan Publishers had heard his latest radio thriller and was genuinely impressed by the play's quality. Macmillan Publishers then invited the author to write a book, and that came to be the first novel in the Inspector Frost series, "Frost at Christmas".
Surprisingly, this novel was rejected straight away. According to Macmillan Publishers, at nearly 250,000 words, the book was simply too long, and that was the primary cause of rejection. However, Wingfield's agent was not so quick to give up on his novel. Although the book literally sat on her shelf collecting dust, it was finally published in Canada in 1984.
After the successful publication of "Frost at Christmas", Wingfield, managed to publish "A Touch Of Frost" in 1987 and although the books had gained a lot of buzz in the late 1980s, it was only at the start of the 1990s, that Wingfield's novels were finally published in his own country. The release of his novels in Britain led to an unprecedented level of success for the author.
See The Chronological List Of The Frost Books Here
It should be noted that Wingfield's first love in writing was undoubtedly as a radio dramatist. In some 20 years he managed to write over 40 plays for BBC radio and only stopped for two reasons, the falling radio audiences due to other media coming onto the scene, and the fact that his book writing now took up his time. He didn't like writing books as he found it to be arduous and time consuming but it was now paying his bills and then some.
Wingfield also was a very private man who didn't like publicity, wasn't interested in attending his book launches and avoided publishing parties like the plague.
About Detective Inspector Jack Frost Novels
Check Out Inspector Jack Frost Novels At Amazon
Detective Inspector Jack Frost is one of the more interesting detective characters to grace the world of crime fiction. Most detective characters are rather eccentric, but none display the quirks of Inspector Jack Frost.
Frost is popularly described as an unconventional policeman, who has a soft spot for the underdogs and also has an instinct for moral justice. However, the really interesting bit about Frost is that he is sloppy, disorganized, seemingly allergic to paperwork of any kind and disrespectful. He is also described as a chain smoker, dark-humored and very crude to the point of being offensive. Frost feels he needs to be this way to deal with the things he sees in his job.In other words, he is quite a bit different to many famous detective characters.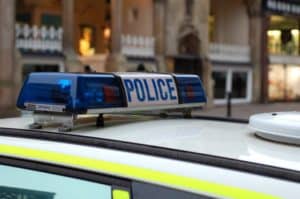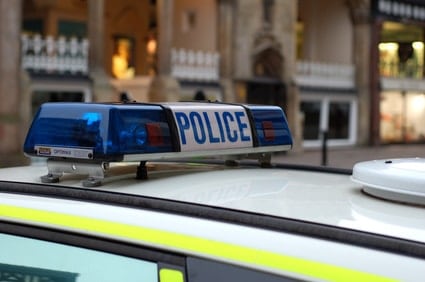 The series is set in the fictional South Midlands town of Denton in the general region of Wiltshire and Oxfordshire, but unlike some series such as Morse or Rebus, the location doesn't play a prominent part.
Surprisingly, a total of only ten novels were written on Inspector Frost, and only six of these were penned by Wingfield himself. The author wrote what turned out to be his last novel, "A Killing Frost" during the time he was diagnosed with cancer. The book was finally published in 2008 after Wingfield passed away.
The final four books were penned and released years after Wingfield's death, with the approval of the Wingfield family.
The first of these novels, "First Frost," which followed "A Killing Frost, was published in 2011 under the pseudonym of James Henry, with the approval of the Wingfield family. This was followed by three more novels, namely, "Fatal Frost", "Morning Frost" and "Frost at Midnight".
A Touch Of Frost – The TV series
Although this site is primarily about books, there are instances where more than a passing mention of the TV series is warranted. "A Touch Of Frost" is definitely one of them.
Wingfield's detective novels were so popular that they were later adapted for a TV show named "A Touch of Frost" which originally aired in 1992.
The release of the novels in his native Britain introduced Frost to a much wider audience. The famous and renowned actor, Sir David Jason, was looking for another project, apparently something along the lines of a detective show, which was very much the rage at the time. He read one of the novels while on vacation and was immediately hooked. Upon learning that the TV rights were available, a TV institution was born.
The show ran uninterrupted for over eighteen years, spanning fifteen seasons and forty-two episodes! Although the TV adaptation was a big success, Wingfield was not too thrilled about it. He even stated that he had never watched a single episode of his own show. However, his lukewarm reception of the TV adaptation was not because of David Jason's portrayal of Frost. When asked to elaborate on the statement, Wingfield said: "He just isn't my Frost."
For the TV adaption, Frost's character was "toned down" slightly by getting rid of the chain smoking and very slightly lightening up his moods, but generally it was felt by most readers that it was a good portrayal.
Later Years
In 2002, Wingfield was diagnosed with prostate cancer. Despite his diagnosis, he continued writing what turned out to be his final novel, "A Killing Frost". Soon after his diagnosis, his beloved wife of over fifty years, Phyllis Patten, passed away in 2004. Finally on 31 July 2007, the author passed away from cancer.
Following his death, Wingfield's final novel, "A Killing Frost" was published on 7 April 2008.