Peter Robinson is an accomplished and highly acclaimed British-Canadian author known for the popular series of Inspector Alan Banks novels.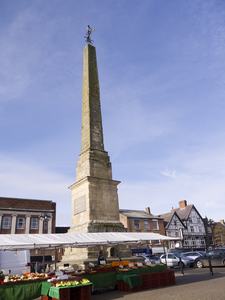 This series of crime novels is set in the fictional town of Eastvale, Yorkshire which is based on several towns in the county, principally Ripon and Richmond. The surrounding towns and villages used in the novels are also based on actual places with fictional names being substituted.
His first novel, titled Gallows View, which introduced DCI Alan Banks to the world was published in 1987 bringing the author immediate recognition and garnering much praise from readers and critics alike. It was shortlisted for several prestigious awards, including the Crime Writers of Canada best first novel award and the John Creasey award in the United Kingdom.
Since then, 30 years and counting, Peter Robinson and his books have gone from strength to strength.
In my very humble opinion, Peter Robinson is one of the finest crime writers of our time.
About Peter Robinson's Early Life
Peter Robinson was born in March 17, 1950 in Yorkshire, England. He completed his Bachelor of Arts degree in English Literature at the University of Leeds before moving to Canada in 1974. There he obtained a Masters of Arts degree in English and Creative Writing, with the renowned American novelist Joyce -Carol Oates as his tutor, at the University of Windsor, Ontario. Afterwards, he successfully completed his Doctorate of Philosophy in English at York University in Toronto.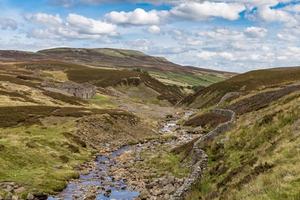 In a recent interview, Peter said he began his work out of passion for writing crime fiction, and by setting his books in his native Yorkshire, apart from it being an area he knew well, it helped him deal with homesickness. At the time he started working on his novels, Peter was still writing his PhD dissertation at York University during the day while writing his crime stories at night.
His first published novel, Gallows View, was in fact the second Inspector Banks book that Peter had written; what became the second of the series, A Dedicated Man, was actually the first novel he had penned. However, by the time that Peter finally managed to secure a book deal, he had these two novels ready and at his own suggestion, Gallows View was released first as he felt it had more going for it to grab the audience.
About DCI Alan Banks
The main character in his novel is Alan Banks, who brings his crime solving skills to Eastvale, Yorkshire after serving as an Inspector with the London Metropolitan Police. He had become jaded with London life and the crime that surrounded it and, perhaps was seeking to live in a more "realistic world" by moving to Yorkshire. He was married, had two children and the usual problems of balancing police work and family life are laid out for all to see by the author as the series progresses.
Check Out The Inspector Banks Books At Amazon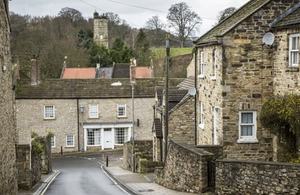 Banks, as with so many fictional detectives, likes to solve crimes his own way and doesn't respond well to senior authority unless it is someone he holds in high regard. His love life is often a disaster, usually of his own making and booze comes into it now and again. He comes across, as the British would say, like a real bloke. He also loves to listen to a wide variety of music, ranging from rock to jazz to classical and opera. This is a very personal touch from the author as it reflects his own tastes in music.
As great authors do, Robinson brings the character to life to the extent that even when he does something stupid or terrible, the reader sympathizes with Banks and cheers him on until he puts things right again. In many ways, Banks reminds me of Ian Rankin's John Rebus character, who also was introduced to us in 1987. I can't think of a finer tribute than that.
Here is the list of Inspector Banks books in chronological order.
Other Works
Since he started writing his DCI Alan Banks series in 1987, Peter Robinson has written 25 books, with the latest book titled " Sleeping In The Ground" published in 2017. Although Robinson is popularly known for his work in the Inspector Banks series, he has also written other unrelated works. One such novel was "Caedmon's Song" which he wrote in 1990. The book was later published in the US as "The First Cut" in 2004. In this book, it features the main character named Kristen, who was brutally attacked by a killer and serial rapist who came back for her, fearing she could identify the culprit.
He also published two collections of Inspector Banks novellas and short stories, "Not Safe After Dark" in 1998, and "The Price Of Love" in 2009.
Awards and Recognition
Robinson's novels have won awards in numerous countries around the world, including such prestigious awards as the Arthur Ellis Award (numerous times), The Macavity Award, The Anthony Award, Le Grand Prix de Littérature Policière (France), The Palle Rosenkrantz Award (Denmark), The Martin Beck Award (Sweden),  Crime Writers Association (UK) Dagger in The Library Award, among others. He has also won awards in Canada, Germany, Australia, Brazil and Sweden.
To date, the Inspector Alan Banks series has been translated into 19 different languages.
Today
Peter Robinson divides his time between his homes in Toronto and Richmond, Yorkshire. At the time of writing this, he is on an "Inspector Banks 30th Anniversary Tour" which makes me feel old as I remember Gallows View showing up in my local bookstore as a new release!
For more information on Peter's tour and other interesting stuff, visit his website at http://www.inspectorbanks.com/