Peter James is one of the most flamboyant crime fiction writers of the 21st century, and true crime fiction aficionados must already be familiar with his work. If you are among the few who have not come across his work, then you should immediately get on with it, once you are done reading this article.
About Peter James' Early Life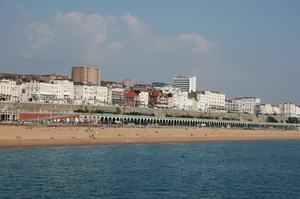 Peter James was born on 22nd August 1968 in Brighton, East Sussex, England. His mother Cornelia James was the Glovemaker to Her Majesty the Queen Elizabeth II, and she ran the business with his father who was a chartered accountant. Fun fact, another famous writer's father was also a Glovemaker for the British royal family, and his name just happens to be William Shakespeare.
James attended Charterhouse School, after which he went to Ravensbourne Film School. Interestingly, his humble beginnings can be traced back to his film school where he worked as Orson Welles' house cleaner. For those of you who are not familiar with Orson Welles, he was a legendary film director, writer, actor and more. He is most well-known for directing Citizen Kane, for which he also won an Oscar.
Following his time at Ravensbourne, Peter James went on to spend several years in North America, where he worked as a screenwriter and film producer. James started out his work in Canada as a gofer. After a short stint as a gofer, he then went on to become a writer on the children's television series Polka Dot Door.
Roy Grace Novels and Other Work
Before James began his work on the highly acclaimed Roy Grace novels, he created a huge controversy in 1994 when Penguin published his novel, Host, in print format as well as on floppy disks. It was the world's first electronic novel, but the mainstream media did not take too kindly to it. Many newspapers across the world were infuriated by this as they thought Peter James was trying to destroy the novel.
See the Roy Grace Novels at Amazon………..
However, a wise man once said that all publicity is good publicity, and that is especially true in this case. In fact, in 1996, James became the media spokesperson for what was soon to become the digital publishing age. He was even invited as a keynote speaker at the UCLA conference alongside Steve Jobs and the CEO of Time Warner, to shed some light on this topic.
Since then, Peter James has written a total of 35 novels, out of which 13 are from the highly popular Roy Grace series. The first novel from the series, "Dead Simple", was released in May 2005 and ever since then, James has consistently published a Roy Grace novel every year. Interestingly, his novels have always come out in either the month of May or June.
Here, in this 2012 interview at the Sydney Writer's Festival, Peter James talks about his latest book at the time, and his writing.
This international best-selling crime thriller series has sold over 18 million copies around the entire world. Moreover, James' Roy Grace novels have given him 11 back-to-back UK Sunday Times number ones, as well as number ones in various countries, including Germany, Canada, Russia, and France. On top of that, he is also a New York Times bestseller. If that was not enough, then the fact that his Roy Grace novels were translated into 37 different languages should definitely impress anyone.
Now, let us talk a bit about Detective Superintendent Roy Grace and the dawn of his story. As described by James himself, Roy Grace is a unique detective, who is based in the city of Brighton, England which was notoriously famous for being inhabited by first division criminals.
Detective Roy Grace keeps an open mind to all the different methods of police work, after suffering the mysterious disappearance of his wife, Sandy. While he is solving a case, he is always on the lookout for clues that will lead him to his wife; this is a recurring theme in his books. Another prominent aspect of his novels is that there are generally two seemingly totally separate storylines that James expertly brings together in the later stages.
Check Out The List Of Roy Grace Books In Chronological Order
Awards and Honors
Up until 2017, Peter James has been shortlisted for a total of 44 awards, out of which he has won quite a few. That is impressive when you consider the fact that it is more than the number of novels he wrote. While we cannot list all his awards for the sake of this article, we will list a few of them.
In the year of 2012, Peter James received the "US Barry Award, Best British Crime Novel of 2011", for his thrilling Roy Grace novel, "Dead Man's Grip". He also won the "Sainsbury's eBook of the Year", in the year of 2014 for yet another Roy Grace novel, "Want You Dead". Apart from winning awards for his novels, has also received awards such as "The 2013 Argus Outstanding Contribution To Sussex Award". He was even awarded the "Sussex Police – Outstanding Public Service Award 2012" for his support of the Sussex Police force.
A Word about Peter James' Personal Life and Passion
Nowadays, Peter James splits his time between his country home in Brighton, Sussex and his apartment in Notting Hill, London. He shares a deep interest and love for criminology, science, animals and fast cars. In fact, he has confessed to being a true "petrol head".
He has owned several fast cars, including a Bentley Continental GT Speed, an AMG Mercedes, a Brabus Mercedes, two stunningly beautiful Jaguar E-Types, a 1987 Mercedes 500SL, and four Aston Martins among others.
Moreover, his love for cars does not just end with his incredible collection. He holds an international racing license and has competed in quite a few racing events. Currently, Peter James races three cars, namely, his 1965 BMW 1800 Ti, a 1958 Austin A35 and finally, his 1958 Fiat Abarth Evocation. He also managed to rank in the top 10 along with his co-driver, Steve Soper, in the St Mary's Trophy at the Goodwood Revival racing event of 2013.
Just like his passion for cars, he also has a deep love for animals. He has multiple dogs, hens, alpacas, emus and even Indian Runner Ducks. James' love for a wide variety of things is almost synonymous with the character of Detective Superintendent Roy Grace.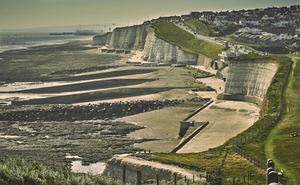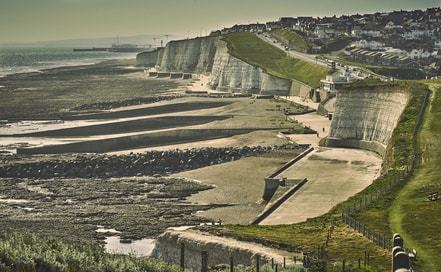 He is very generous with devoting his time to charities and many philanthropic endeavors ranging from supporting the Sussex police, a local hospice, and helping people to read, among several worthy causes.
He continues to live out his life to the fullest, and for the sake of crime fiction aficionados, we hope that he keeps pumping out more exciting novels in the years to come.