You may have read many critically acclaimed detective novels, but it's likely that you haven't come across many characters like Richard Jury. Authored by Martha Grimes, who at the time of writing is now 86 years of age, the Richard Jury series of novels are often referred to as "cozy crime fiction." But what does the term even mean?
Well, cozy crime fiction implies that the stories are mostly light-hearted, relaxing reads that are meant to be enjoyed over the weekend. However, Grimes has written every book in such a way that it becomes impossible to put down once you have read a few lines.
The plot contains the perfect mix of humor and violence to make the books stand out from the likes of novels published by Sir Arthur Conan Doyle, Agatha Christie, etc. Most of the events taking place in the novels are based in quaint villages and are riddled with numerous quirky characters that are unforgettable.
There is plenty to talk about with this author and her lifetime worth of accomplishments, which we shall now briefly touch upon  in this article.
About Martha Grimes and her early life
Martha Grimes can be counted among the top detective fiction authors to come out of America. Born on May 2, in Pittsburgh, Pennsylvania, she spent most of her childhood in western Maryland along with her brother. Her father was William Dermit Grimes, city Solicitor of Pittsburgh; her mother was Jude Dunnington, owner of Mountain Lake hotel in western Maryland.
Not much is known about the hobbies and interests of her younger years, but she did earn B.A. and M.A. degrees from the University of Maryland. She later went on to teach in some prestigious institutes like Montgomery College, Frostburg State University, and the University of Iowa. She never prioritized writing at the peak of her professional career and was only partly content with teaching.
She made a name for herself by writing stories that fall into the category of "literary mystery," which emphasizes a lot on characters and less on violence, even though many of the victims come to a a rather messy end.. Even though it took nearly 60 years for her to come into the spotlight, she bagged massive recognition for her series of Richard Jury novels. She named each of her novels after fictional pubs.
For those who are just starting to read the series and are doing it out of order, things can appear to be a lot out of place. Of course, readers also agree that most of Grimes' work is a bit of an acquired taste.
Her first book ever published was in 1981, titled The Man with a Load of Mischief. Only 3,000 copies were printed, and they all sold out faster than expected. Since then, the author has published a book or two every year for the last 25 years.
Here the author describes how she goes about writing her books even though she often doesn't really have a plot in mind at the outset.
About the best-selling Richard Jury novels.
Richard Jury is the lead character in the series of mystery books written by Martha Grimes. He is introduced as a Chief Inspector, who later goes on to become a Superintendent. The detective is almost always assisted by his friend, Melrose Plant, who hails from a lineage of British aristocrats, who he met in the first Jury novel, set in the fictional village of Long Piddleton, Northamptonshire. His other "sidekick" is Alfred Wiggins, the sergeant he can always count on.
Check The List Of Richard Jury Books In Order Here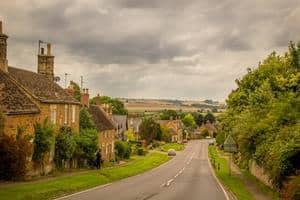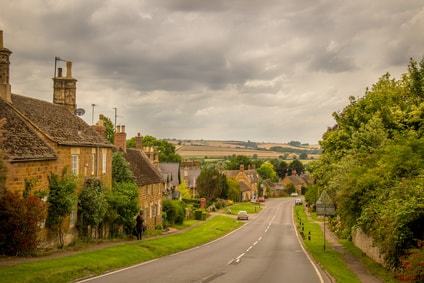 Jury is moody and melancholic in nature, which is perhaps because of growing up as an orphan to some extent. He lived a hard life; he lost his father in combat during the Second World War, and the mother died in the German bombing of London when Jury was only four years old. Even though his uncle took him in, the experience of living as a family came to an abrupt end when the uncle also died.
The detective is portrayed to be handsome and kind-hearted, making him attractive to women of all sorts. However, like most detective leading characters with troubled pasts, he too struggles with succeeding in romantic relationships. Jury is sometimes portrayed to be such a womanizer, that he even becomes an object of envy by his friend, Plant, who is somewhat more cultured.
None of the two men are particularly successful in maintaining relationships, and perhaps that is one of the few binds that hold them together. The novels are set in the recent past, and according to The Dirty Duck, published in 1984, Jury was then aged 43. Miss Grimes opted to keep both the lead characters under 50 by often slowing down the time passed between novels. Perhaps she never thought this series would be such a success!
As touched on above, I recommend that you read these books in order if at all possible.You will find that some characters appear and disappear and it can be a little confusing, but each book does stand on it's own merit, so don't let that stop you.
Awards and honors
35 years ago, Martha Grimes was a single mother battling alcohol addiction. It wasn't until her late 40s that she entertained the thought of becoming a published author. And now, at 86 years of age, she's going strong as ever. After winning the Nero Award for the Jury series in 1983, she won the Grand Master Award at the Edgar's in 2012.
Her books have been published in over 17 countries and have sold over 10 million copies in the US alone. However, Richard Jury is not the only series of novels she is renowned for; her Emma Graham series featuring a 12-year-old girl detective is also widely known. She is arguably most popular in Germany, where there is a show airing that's based on the Jury novels.
Despite only having started writing after hitting 50, and the first time she was featured on a bestseller's list was at the age of 56. Ms. Grimes' life tale is nothing short of an incredible story itself and how she turned her life around is a source of inspiration for many fans and admirers.
Current life
Today Martha Grimes now shifts between homes in Santa Fe, New Mexico, and Washington DC. Her last Richard Jury novel was published in 2014 and it isn't known when the next book will be released.
She has been very active with charity work, and has donated a lot of her royalties to organizations that give shelter and protection to animals that had suffered abuse.