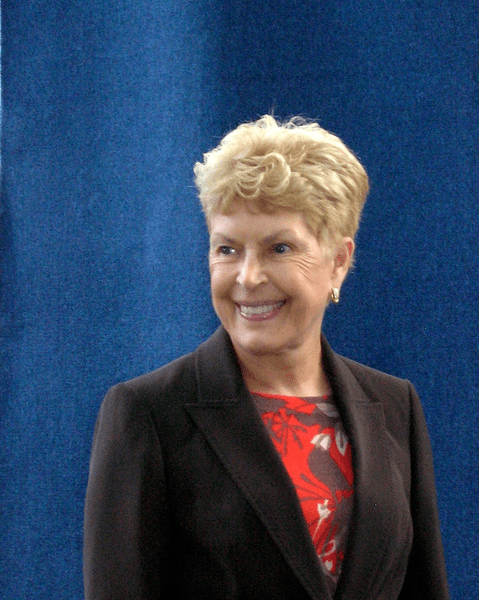 Ruth Barbara Rendell was born on 17 February 1930 and was an English author of psychological murder mysteries. Her most notable creation, Chief Inspector Wexford, earned her global recognition by being the hero of many police procedurals. Some of these stories got adapted for TV in the late 1980s, which served to greatly increase the worldwide popularity of the series.
Rendell also branched out to a separate brand of crime fiction literature, under the name of Barbara Vine, and had the readers being placed inside the minds of the criminals as opposed to looking at the world from the viewpoint of the good guys.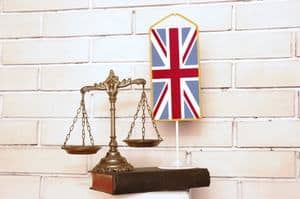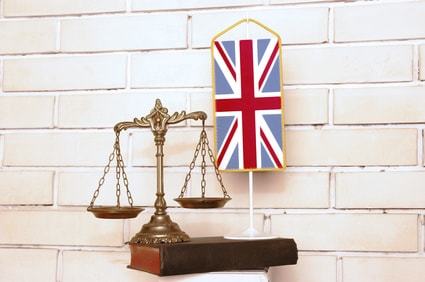 The psychological murder mystery theme became so popular that she even wrote the third series of novels under the pen name Barbara Vine. She passed away peacefully on 2 May 2015 in London, England, leaving her fans grieving. Let's take a look at this novelist's illustrious career.
About Ruth Rendell and her early life
Ruth Rendell, born as Ruth Barbara Grasemann, was a native of South Woodford, Essex, which now falls under Greater London. Both of her parents were teachers; her father, Arthur Grasemann being English, and her mother, Ebba Kruse being from Sweden and brought up in Denmark.
Spending Christmas and other holidays in Scandinavia was a part of the Rendell family, and it was there she learned how to speak Swedish and Danish. She received her education at the County High School in Loughton, Essex, which is a town her family moved to when she was still a child.
After completing high school, she began writing for Chigwell Times, her local Essex paper. Despite being the feature writer, she was forced to resign after a controversy over the local sports club dinner, which apparently involved her faking a story as she didn't attend as requested. Apparently, the big problem was that the speaker at the dinner collapsed and died during his speech; unfortunately for Ruth, she didn't mention this sad event in her story. The author later met her husband, Don Rendell, while working as a news writer at another publication.
She got married at the age of 20, and in 1953, gave birth to a baby boy whom they named Simon. The couple ended up divorcing in 1975, but put aside their differences and got remarried just two years later. Don, her husband, passed away in 1999 after putting a tough fight with prostate cancer.
Her most prized creation, the character of Chief Inspector Reginald Wexford, made his first appearance in the author's debut book, From Doon With Death, in 1964. Since then, the detective has been the protagonist in more than 23 books as well as a TV show adaptation starring George Baker.
About the Inspector Wexford novels
Chief Inspector Wexford, also known simply as Reg, has been described as a sensitive and intelligent man. The author said that the character was based on herself and possessed traits that are very dear to her. From Doon With Death was her first Inspector Wexford novel, but not exactly her debut book.
Rendell in fact wrote two novels before From Doon With Death, but both remained unpublished. On October 2009, she released The Monster in the Box, which was rumored to be the detective's last case. However, the rumors turned out to be false as we got to see Wexford at work in two more novels, The Vault and No Man's Nightingale.
Check out the Inspector Wexford books here
What separated this character from others in British detective books was the fact that Wexford didn't have much of a troubled past. He has a placid wife and two daughters; Dora being the wife, Sheila and Sylvia being the daughters. He maintains a good relationship with his favorite daughter, Sheila, but not so much with Sylvia.
In his first skirmish as a detective, Inspector Wexford got to investigate the death of Margaret Parsons. After discovering a number of letters from the mysterious Doon, his attention turned towards the cause of her violent and passionate death, rather than the unexciting and old-fashioned life that Parsons lived.
It all began from there, and the world got to read about Inspector Wexford in 23 more wonderful novels.
Critical acclaim and other works
The police procedurals starring Wexford were not the author's sole claim to fame. She even wrote psychological crime novels that explored themes such as misperceived communication, romantic obsession, the humanity of criminals, and the impact of fate. Some of the popular books are A Judgment in Stone, Live Flesh, The Face of Trespass, and much more.
Rendell created a third brand of writing with the novel A Dark-Adapted Eye, which she released under her pseudonym Barbara Vine. Among the books released under the this category were A Fatal Inversion, King Solomons Carpet, and Asta's Book. The author was noted for her ability to write elegant prose that delved deep into the human mind. This series however put the reader inside the head of the criminals, many of whom would be classified as psychopathic. While very original, it also served to unsettle many readers and although a lot of fans of her Wexford novels embraced this different style, a large segment basically couldn't adapt. Despite this split, all her novels turned out to bestsellers.
She explored the psychological background of the main characters and often presented them in shades of gray.
Social issues such as domestic violence, some seemingly harmless crimes, and adultery got featured in the books the author released over the last 40 years. This brought some much-needed change into the crime thriller genre, both for English literature and her fans. As far as her awards go, the list is almost endless.
The most notable awards she got throughout a career are the Gold Dagger in 1976 for her fiction A Demon in My View, Mystery Writers of America Edgar Award in 1979 and 1980, Martin Beck Award, and the latest one, Lost Man Booker prize in 2010. There is at least a couple dozen more awards and nominations that we can speak of.
Other accomplishments
In the 1996 Birthday Honors, she was appointed Commander of the Order of the British Empire, as well as a life peer as Baroness Rendell of Babergh. In 1998, she sat in the House of Lords on behalf of the Labor Party; later on, she was also named in a list of the biggest financial donors to the party's interests.
She was the one responsible for introducing the Bill that would later become the Female Genital Mutilation Act 2003. 
From being a globally acclaimed writer to bringing social changes to the world, Ruth Rendell did it all! On 2 May, 2015 the world of English literature lost one of its most precious gems as the author passed away, aged 85. The world will not forget Ruth Rendell and her contributions to literature.