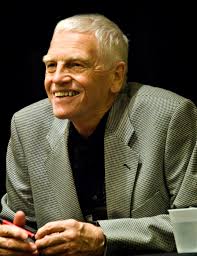 Peter Lovesey is an author who needs no introduction to aficionados of mystery and crime fiction novels. Popular around the world for his police proceedurals set in both the Victorian era, and in the present day, this author got much acclaim due to his most famous characters, Sergeant Cribb, and Peter Diamond, who is a modern day police detective in Bath.
Among British detective book authors, Peter Lovesey holds a special place in the hearts of many crime fiction novel lovers due to his humble personality and many literary contributions. Over the years, the author has received a multitude of accolades from fans and critics alike.
But Detective Peter Diamond is not his only popular series; he has also written a score of other non-fiction and fiction, some under the pen name of Peter Lear. Let's take a look at the illustrious life and career of Peter Lovesey.
About Peter Lovesey's early life
Peter (Harmer) Lovesey was born in 1936 in Middlesex, England, and went to Hampton Grammar School. After finishing school, he attended Reading University to study Fine Art but soon ended up switching to English. Other subjects such as History and Latin didn't interest him much, so he put his focus on English.
During this time in the university, he was helped by two English tutors, John Wayne and Frank Kermode, who saw the potential within Lovesey through his essays. He graduated from Reading with honors in 1958. However, Lovesey's biggest achievement in university, by his own admission, was finding his future wife.
After graduating, he did three years of national service in the Royal Air Force "as a pilot officer who piloted nothing and as a flying officer who didn't fly." He signed up for an extra year in the National Service where he taught RAF boy entrees. The three years he spent in service gave him training and qualifications necessary to get better pay.
Leaving the air force also gave him enough money to get married to Jacqueline (Jax) Lewis, and also an edge in kicking off his career. Peter Lovesey's teaching career lasted 14 years, starting in 1961 as a lecturer in English at Thurrock Technical College located in Essex.
The author then went on to become the Head of the General Education Department at Hammersmith College for Further Education in London. It was only in 1975 that he quit teaching and focused his time and effort in being a full-time writer. The second chapter of his journey began from there.
About Detective Peter Diamond novels
The Peter Diamond series is without doubt one of the finest creations in the crime fiction genre. The series is led by an English superintendent, Peter Diamond, who is as notorious among his colleagues as he is among his suspects. Peter is overweight, usually wears a brown trilby over his bald head, complemented by a silver fringe.
Check out the Inspector Diamond Books here
Diamond has an intense dislike for computers and scientific methods; most of his colleagues find him to be highly opinionated and even overbearing. Regardless of the follies, he is known to be an excellent detective who has a track record of solving multiple murder cases.
Peter firmly believes that the old methods – interviews and knocking on doors are always better than relying on other techniques. Even though the detective tries to stay away from technology as much as possible, he has many times reluctantly admitted the use of forensic evidence when no other method seemed feasible.
His trusty assistant, John Wigfull is young and often gets the task of handling computers and other technology. Diamond, being the ex-Met cop that he is, has experience in working in the rougher parts of London. For him, Bath is too middle-class, too genteel, and has very little to offer in terms of variety.
Diamond's rough policing methods often land him in trouble with his superiors. In one novel, he even resigns due to conflict of interest but thankfully comes back to work officially later. Eventually, he settles into the CID team but fails to lose his abrasive methods. Peter Diamond is aware that his city has facades that only a few people can see through.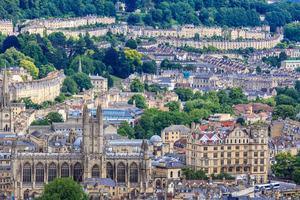 Underneath the charming buildings, the elegant, sweeping crescents, and the numerous historic sites with a history going back almost 2,000 years, lie many untold secrets and more mysteries than anyone could ever solve.**
Click here to see the Inspector Diamond books in chronological order.
Critical acclaim and other awards
Peter Lovesey was born to be a crime fiction novelist. He won a competition with his very first crime fiction novel titled Wobble to Death. The book put him at center stage very early in his writing career, and he hasn't looked back since. He has numerous award-winning books and has been a nominee for nearly all the prizes in crime writer guilds throughout the world.
Lovesey also served as the chairman of the Crime Writers' Association and has received Lifetime Achievement Awards in both the UK and the US. He also won other awards, which includes the prestigious Gold and Silver Daggers presented by the British Crime Writer's Association.
The Cartier Diamond Dagger was awarded for his lifetime achievement. In addition, he also got the French Grand Prix de Litterature Policiere, and got first place on the 50th anniversary of the short story contest held by Mystery Writers of America. Some rumors even speculate that a TV series based on Peter Diamond's adventures is also in the making.
Current life
A recent publication by U.K.'s Detection Club (a group consisting of British mystery writers), Motives for Murder, was dedicated to Mr. Lovesey's 80th birthday. In 2019, this world-renowned author will also be recognized by the Bouchercon Convention for lifetime achievement.
The author now lives near Chichester. When asked if he was given a chance to live anywhere, where would he live, Lovesey answered that "it would either be with his daughter Kathy in Greenwich Connecticut, or Shrewsbury, England, where his only son resides with his wife, Jacqui."
He further added that when it comes to choices of living, people tend to matter more than places. As for his infamous character, Peter Diamond, he would 
**Acknowledgements for some of the information on this page to the blog of J. Sydney Jones.