When it comes to detective novels, very few authors can match the talent and finesse of Ian Rankin. The Scottish author, best known for his British detective books, has earned many accolades from fans and critics alike. Even though Rankin is widely known as a crime writer, he did not set out to be one in his early days. His Inspector John Rebus has been gracing our imagination since 1987, and for me, he is the best author of detective fiction today.
I have long been a fan of Mr. Rankin's work and my admiration of him was taken to the highest level when he regained the TV rights to his books after the TV companies left us to suffer some moronic decisions, mainly that they gave each novel a mere two hours of airtime, but their stupidity reached new heights when they then decided to condense that into a paltry single hour!
Apparently the series is returning to TV, but this time with Ian Rankin's blessing and we can expect that each novel will receive the airtime it deserves.
About Ian Rankin's early life
Born in Cardended, Fife, on 28 April 1960, to a grocery shop owner father and a school canteen manager mother, Ian Rankin was educated at Beath High School, Cowdenbeath.
Rankin's English teacher played a pivotal role in pushing the promising author towards his destiny, and in due course he graduated from the University of Edinburgh with English literature as a major in 1982. He then spent the next three years experimenting with novels when he was supposed to be focusing on getting a Ph.D. in Scottish literature. He also worked on a doctorate on Muriel Spark (a Scottish novelist) but did not end up finishing it.
In between the time after completing university and before tasting success with his Rebus novels, Rankin did many odd jobs to make a living. He worked as a grape picker, a journalist for a popular magazine, and even as a taxman.
After marrying his university sweetheart in 1986, he lived in London for a short while, followed by a brief time in France, before returning to Edinburgh.
The Rebus novels – Rankin's claim to fame
Check out the Rebus books here from Amazon
As mentioned before, the author did not set out to be a crime novel writer.  He followed in the footsteps of his idols, Muriel Spark and Robert Louis Stevenson, both being Scottish novelists. It was Allan Massie (another Scottish novelist) who motivated him to write further.
His first Rebus novel (Knots and Crosses) was published in 1987, and since then the books have been translated into more than 22 languages and are bestsellers in many parts of the world. Rankin wrote those novels in third person omniscient style, with the primary focus being on Rebus. The point of view occasionally shifted to other major and minor characters as well.
Here, Rankin discusses his latest novel, "Rather Be The Devil".
As a genre, the stories belong to the police procedural detective fiction category, and the sometimes dark nature of the books has led them to be named as "Tartan Noir.'
The investigations paint a stark, uncompromising portrait of Scotland that is often characterized by poverty, corruption, and organized crime. To solve the mysteries, Rebus has to deal with internal police office politics and unfair treatment meted out by his superiors. Rebus also has his personal issues, which further complicate the ongoing investigations.
The character has a mysterious past, is known to be a hard drinker and at times a loner who is often reluctant to let women get too close to him; he also considers detective work as his chief purpose in life. Rebus doesn't get along well with many of his colleagues and has a tendency to ignore his superiors. He also has a knack for bending the rules in his favor when it comes to matters of investigation.
Click here to see the Inspector Rebus books in chronological order.
Critical acclaim and other works
Rankin has received bountiful critical acclaim for his original plots, dozens of distinctive characters, and excellent locations. "I set out to write novels which would explore contemporary Edinburgh and take the reader into the heart of the city, where few tourists go," said Rankin in an interview.
The locations span throughout Scotland and give the readers an insight into business districts, council estates, dying mining towns, nightclubs, prisons, and the infamous pubs and streets of Edinburgh. Some of these locations are fictional, but they have been inspired by real places as admitted by Rankin. The author also received praise for interlinking plots in different books.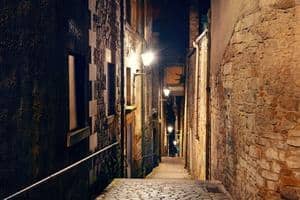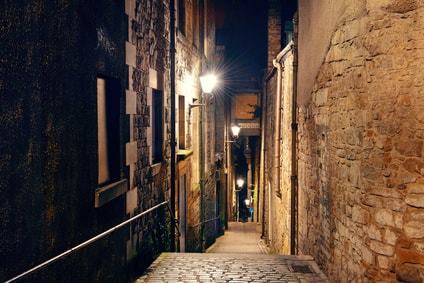 In addition to the Rebus novels, Ian Rankin has also written a stand-alone novel like Open Doors, Dark Entries – a graphic novel, and Dark Road, which is a play collaborating with Mark Thomson, the artistic director of the Royal Lyceum Theatre. This play premiered in Edinburgh, in September 2013.
His main series of crime novels, Rebus, also got a TV show adaptation that ran from 2000 to 2004. The TV show starred Ken Scott, Claire Price, Jennifer Black, and was based on the life and investigations of John Rebus.
There is even a tour company in Edinburgh that gives tourists an insight into the fascinating locations of the Rebus Novels. You can find more details at www.rebustours.com.
Awards and accolades
Mr. Rankin's accolades span across three decades, starting from the time he was elected as a Hawthornded Fellow in 1988. He also won the Chandler-Fulbright Award later in 1991 and is also the recipient of four Crime Writer's Association Dagger Awards, which includes the honorable Diamond Dagger in the year 2005.
Rankin also won the Edgar Award, which is a celebrated award in the USA, for Resurrection Men. The accomplishments don't end here because he also won the Palle Rosenkrantz Prize of Denmark, Germany's Deutscher Krimipreis, and the prestigious French Grand Prix du Roman as well.
Ian Rankin also received honorary degrees from the universities of Abertay, Hall, St Andrew's and Edinburgh, as well as from The Open University. In 2002, Ian Rankin presented his own TV series named Evil Thoughts on Channel 4. He has been a frequent contributor to BBC2's Newsnight Review and starred in Ranking on the Staircase in 2005.
The author has also received an OBE for his contribution towards English literature, which he opted to receive in his hometown of Edinburgh. In 2011, a group of Scottish book sculptures was deposited as gifts around Edinburgh's cultural institutions.
Many of the sculptures made reference to Rankin's genius work, with the eleventh sculpture being a personal gift to the maestro himself.