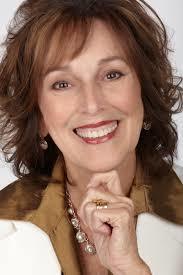 Susan Elizabeth George is a bestselling American author of a series of crime novels featuring Detective Inspector Thomas Lynley. The plots of these books are set in Great Britain, and follow the adventures of Inspector Lynley and his unconventional partner, Detective Sergeant Barbara Havers.
Born on 26 February 1949, the best-selling author has produced 20 books so far and has also earned the title of New York Times bestseller. Her British detective books have been translated into more than 30 languages and have also received a TV show adaptation by the BBC.
She's earned many accolades over the years, making her one of the top mystery crime writers in the world. Let's take a deeper look at her early life and her accomplishments so far.
About Elizabeth George and her early life
Elizabeth George, the daughter of Anne George and Robert Edwin, was born in Warren, Ohio. Her mother worked as a nurse while her father was employed as a manager for a conveyor company. Her brother is named Robert George, who is also an author. It was when George was 18 months old that her family moved to San Francisco Bay Area.
She went to the University of California, Riverside, and majored in English. She also received a certificate in teaching from the University. Soon after finishing college, George started working at a public school, teaching English. In her spare time, she pursued a master's degree in psychology and counseling.

In 1997, she established the Elizabeth George Foundation that provides artistic grants to unpublished poets, fiction writers, and emerging talents. In 2004, she went on to receive an honorary doctorate from Cal State University on the subject of humane letters. Northwest Institute of Literary Arts later awarded her an honorary Masters in fine arts in 2010.
The author's writing is equal parts twisted as it is eloquent, and by her own admission, she wouldn't prefer it to be anything else. From an early age, George has been fascinated with the darker side of human nature and all the complex emotions people are capable of feeling. All her mysteries give the readers a glimpse into the psychology of murderers and criminals.
It was in 1988 when Elizabeth George published her first novel, titled A Great Deliverance. This was the book that introduced detective Thomas Lynley and Detective Sergeant Barbara Havers along with their quirks. This book went on to win the Anthony and Agatha awards, in addition to the LeGrande-prix-de-Litterature Policiere, which is a prestigious French award.
About the Detective Lynley series
In the debut novel, A Great Deliverance (1988), Detective Thomas Lynley and his partner are called to investigate the brutal murder and decapitation of a man in the Yorkshire countryside. This is the case where the detectives start working together for the first time, despite not seeing eye-to-eye on many things.
Check out the Inspector Lynley books here
The first novel takes us deep into their investigation and how the detectives come across a series of scandals, secrets, and lies that wouldn't normally be common in a small town in Yorkshire. The series thrives with character clashes on many aspects such as class, personality, and gender.
Whereas Thomas Lynley is a suave male coming from a bloodline of the nobles, Havers is a somewhat often untidy woman, belonging from a working-class background. The first novel received great critical acclaim and became highly popular among fans of mystery crime lovers as well. After its success, the second book – Payment in Blood was published in 1998.
In the second novel, we see the detectives investigating a murder that took place on a sprawling estate. The pressure is on them to keep the investigation away from the press and solve it as soon as possible. In this book, the duo must investigate a town of starlets and other "powers that be" to solve the crime.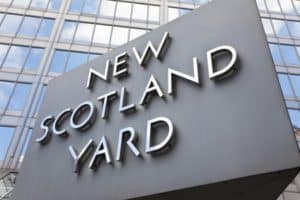 Whereas Lynley prefers a more delicate approach, Havers wants to go all in! Due to their clash of personalities and investigation tactics, Havers splits from her partner and decides she would investigate the case on her own. The story continues to get darker from there.
Click here to see the Inspector Lynley books in chronological order
Ms. George's use of the English language makes the stories flow beautifully and, for me, her superior writing skills put her in the class of the late P.D. James. Along with being a great writer, George shows that wonderful attention to detail that is so essential for a top novel. She travels from her home in the US to Britain frequently while planning and writing her books, visiting the exact locations, taking photographs and meeting with the locals, using her London apartment as a base.
TV show adaptation
Elizabeth George's novels have not only earned her a worldwide fan following but have also wowed audiences through its TV show adaptation. The television series ran for six seasons and was produced by BBC television on the characters of the Detective Inspector Thomas Lynley and his partner, Detective Sergeant Barbara Havers.
Nathaniel Parker played the role of Lynley while Sharon Small took up the role of Barbara Havers. Even though the characters and plots in the series were often significantly altered, it gave the audience a new chance to discover the lives of their two favorite detectives and their evolving relationship with one another.
The first two seasons have been taken directly from the Elizabeth George novels, though the plots and characters have been dramatically changed to suit the tastes of the television audience. The later seasons, however, were all original stories specifically created for TV. After premiering on 12th March 2001, the series enchanted the audience for six seasons.
Elizabeth George became a household name in those six years, earning the affection and admiration of people in both the UK and the US. Unfortunately, BBC had to cancel the series due to low ratings on August 2007. It was a good six years run for the TV show, which put the author in the limelight in a way that she probably didn't imagine before.
Current life
If you thought Elizabeth George is only renowned for the Inspector Lynley series; then you are wrong. She has also authored a young adult series set titled The Edge of Water. She is also the writer of the Write Away
, a longtime bestselling creative writing book that has sold thousands of copies so far.
She has also written and edited other works of fiction and non-fiction over the years, with the latest being The Best American Mystery Stories, published in 2016. She is now fully devoted to managing her foundation, which is involved in scouting for emerging talent and providing the support they need to make it big in the literary world.