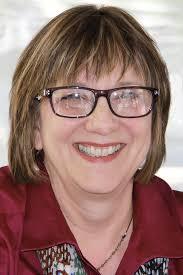 Deborah Crombie is an American author, widely known for being the creator of the Duncan Kincaid/Gemma James mystery series. Crombie was raised in Richardson, Texas, but has also lived in the United Kingdom. She has however written almost all of her Duncan Kincaid British detective books while living in Texas.
The first novel was published in 1993, titled A Share in Death, in which we got an introduction to the characters for the first time. Since then, she has released 18 books, all of which have received global recognition. The latest novel, The Garden of Lamentations, was released in 2017 much to the joy of her fan following around the globe.
Let's take a brief look at the life and career of this renowned author from Texas, who went from being a biologist to a world famous literary figure.
About Deborah Crombie and her early life
Deborah Crombie was born in Dallas, Texas, and was the second child of Marie and Charlie Darden. Her maternal grandmother was a retired teacher, who taught her to read proficiently at the tender age of four. Her educational career didn't go as planned because she dropped out of high school at the age of 16. Later on, she did resume her studies and graduated from Austin College in Sherman, Texas with a degree in biology.
The future author's career began working for newspapers and advertising agencies during which she managed to find the time to attend the Rice University Publishing Program.
It was after completing university that she made a trip to England, which cemented a lifelong love for Britain. She got married to Peter Crombie, a Scot, and immigrated to the UK to live in Edinburgh, Scotland, and then in Chester, England. After spending a few years in the Great Britain, she returned to live in Dallas once again.
The inspiration for her first detective novel about superintendent Duncan Kincaid/Gemma James came after a trip to Yorkshire. A Share in Death was published in 1993, which gave the author Macavity and Agatha nominations for the title of First Best Novel 1993. Her journey to becoming a bestselling author began there, and she hasn't looked back since.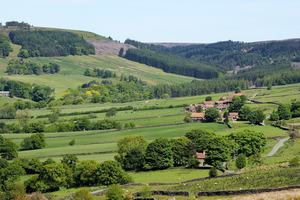 Crombie novels are published in North America, Germany, Japan, Czechoslovakia, France, Greece, Romania, Spain, Turkey, and the United Kingdom, and a few other countries. Many of her novels have received critical acclaim and are especially popular in Germany.
About the Duncan Kincaid/Gemma James series
Deborah Crombie has been producing the Duncan Kincaid/Gemma James series for many years now, infusing both suspense and mystery that keeps the readers intrigued. She has a mastery over writing detective novels, which has earned her the attention of an international audience.
Check out the Duncan Kincaid/Gemma James books here
Since the books are based in England, the author travels to Britain frequently to keep up with the ongoing events as well as do authentic research on the material. In the books, Superintendent Duncan Kincaid works for the famous Scotland Yard and his partner Sgt Gemma James is also based in London.
I have been a long time admirer of hers, particularly when it come to the details she goes into describing the locations. Part of her research entails her staying in the area where she intends to stage her next novel, walking, driving and photographing around the neighborhoods, even to the extent of taking pictures where she feels is an appropriate spot for the murder to take place.  ****
Even though their character traits and methods of investigation are constantly clashing, they work together out of mutual respect. They have no problem putting aside their egos and always focus on getting the work done. The back stories of these characters can be as interesting as the plots and mysteries that unveil in the novels.
As we learned from the first book, A Share in Death, Superintendent Duncan Kincaid has been involved in the force for some time and admits to seeing more than he should have. He is a resourceful officer who has an eye for extreme detail and the ability to look through even the most complicated cases. Despite his success in the police world, he has become somewhat cynical over the years because of the things he has seen on duty. Gemma James, his new assistant, also extremely intelligent in matters of investigation is a sergeant from London whose character is a stark contrast from Kincaid's. She is optimistic with an upbeat mannerism.
Both of their skills complement one another, and they go on to solve many mysteries over the years. The rest of the police force orbit mostly around these two main protagonists as they go about doing their job. There are other much smaller recurring characters that return to play minor and significant roles in the overall story arc.
Accolades and Awards
Since her first novel in 1993, Crombie has been the recipient of many accolades and awards. Her fifth novel, Dreaming of the Bones (1997), was awarded the New York Times Notable Book for the year. It also got her the nomination for the 1997 Edgar Award for Best Novel by Mystery Writers of America.
Dreaming of the Bones ended up winning the Macavity Award for being the Best Novel, and later became one of the hundred best mysteries of the century as voted by the Independent Mystery Booksellers Association. Her subsequent books got worldwide acclaim, but the best honors came once again in 2009 when she won the Macavity Award for Where Memories Lie.
As far as other recognitions are concerned, Crombie has been a featured speaker at St Hilda's College and Austin College, where she had a position on the President's Advisory Council. In 2004, the Romantic Times nominated the author for Career Achievement Award in Mystery and Suspense series.
In 2003, the author was acknowledged by Austin College as a distinguished alumna who brought recognition to the institution. Crombie is also known to be an active member of the Barbara Bush Foundation for Family Literacy.
Current life
Currently, Deborah Crombie lives in McKinney, Texas, which is a historic town located north of Dallas. Even though she visits England several times a year, she lives in Texas with her current husband, Rick Wilson.
Accompanying them are several dogs and cats. She now takes a keen interest in brewing tea and preparing different cocktails. She also enjoys cooking, reading, birdwatching, gardening, and especially playing with her dogs.
And we hope that her happiness and successes keep coming for many more years.
*** Acknowledgements to Omnivoracious.com.